BOOK A REPAIR AT OUR LAKESIDE STORE
Get it fixed fast by experts
Get award winning handset, tablet and Macbook repairs, all certified refreshed by our
expert TechWizards® with 12m warranty.
WHERE TO BRING YOUR PHONE
Our store is conveniently located in the Lakeside Shopping Centre.  
Mon-Sat: 10am-9pm
Sun: 11am-5pm
FREQUENTLY ASKED QUESTIONS
Is my device worth repairing?
How long will my repair take?
On average a repair takes 30mins but that is fully dependent on the repair required. As we are conveniently located in Lakeside Shopping Centre which is totally covered from the elements you can go have a shop and a coffee on us whilst we complete your repair
Do you only repair mobile phones?
No we repair a variety of devices.  From watches and tablets to mac books and more!  If you want to check if we can fix your device give us a call on 0207 3843636 

#laptop repair #iphone repair #macbook repair #iwatch repair #watch repair
Apple Independent Repair Provider - With Official Repair Parts!
Our TechWizards® are Apple Certified
Device not functioning as it should? Our TechWizard® team has you covered! From screen replacements to batteries, our Apple certified technicians can help diagnose and repair almost any phone, laptop, macbook or smartwatch. Most repairs come with a 12 month warranty and are repaired to the highest standards using original or premium parts. Book online now to take advantage of our super fast 30 minute repair service at our Lakeside full service store!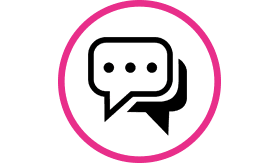 Chat with our sales & support team for quick answers on repair possibilities and costs. Simply click the chat icon in the bottom right-hand corner of your screen, and a member of our team will get back to you.
Our friendly, award-winning expert team will get your device repaired quickly and easily. Book a repair, drop in or call us today.